Day 1 of my one-month challenge, and already I'm failing to meet all of my goals.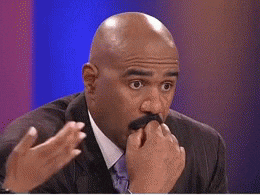 I did meet some, so… I guess it's better than nothing?
Here's an account of what I've done with my day:
Created 2 videos for Alex (ongoing tasks for his teaching needs as he works from home)
Balanced our budget in YNAB (You Need a Budget)
Finished 5 out of 8 videos for my Udemy course (even though I went at 1.5x speed)
Fixed an analytics issue with my website (so it's even scarier to realise that 37 people actually clicked on the link I posted in Facebook)
Ordered food delivery to my mom's place (nasi lemak and all the good stuff I wish I could eat)
Video chatted with my mom
Went for a 30-min walk with Alex
Tailored my loose fitting jeans with darts
Transferred an expiring domain to another registrar
---
How does this relate to my goals?
Udemy course
I finished watching 5 out of 8 videos (and their respective challenges), though hopefully before I publish this post tonight, I'll have had time to squeeze in a few more videos to "officially" hit my target of 8 videos a day.
Edit: I was too optimistic about how much I'd be able to get done before I went to bed, so I'm gonna have to try again tomorrow.
Illustrating Alex's book
Total goner for this one. I was so bogged down with other things I just didn't even have to pick a pencil and draw something. Anything.
I wonder if I should just give up with this goal. Am I trying to fit too much in? Is giving up on the first day a sign of weakness?
I… don't know. I'm going to try again tomorrow, and we'll see where we get with this. I can't promise that I will successfully accomplish my goals. I can only promise that I will try.
First investment
After thinking about it all night, I realise I'm going to have to further define this goal in another post. Rich Dad Poor Dad says financial IQ, or financial intelligence, is made up of 4 things:
Accounting
Financial literacy, or the ability to read numbers and evaluate the strengths and weaknesses of any business

Investing
The science and strategies of money making money

Understanding Markets
The science of supply and demand, and market conditions

The Law
Tax advantages and protections
I'm going to have to study and understand a lot before I get to that final step of making an investment, even if it's with a robo-advisor. I'll delve more into planning my steps tomorrow.
I also applied for the Special Financial Relief Programme, which allows me to convert my "outstanding balances to term loans at a reduced interest rate, capped at 8% (compared to the 26.88% typically charged on credit cards)".
You can see a table from OCBC on how you'd be sewered by the interest rate and still NOT be able to finish paying your loan.
Lastly, one thing which furthered this goal was that I did balance my finances with Alex in YNAB. That was enlightening because I realised we could actually pay off all of our debts and still be in the green, which is fantastic!
I only figured this out after applying for the SFRP, so we'll decide tomorrow as a couple how we'll proceed now that we know what we know.
---
What steps can I take to do better tomorrow?
Start earlier my Udemy course earlier instead (by going to sleep earlier and waking earlier)
I do get distracted easily, so I should work on the hardest thing possible first…. drawing.
Look at my tentative timetable for the day and have a list that I work through. I've found that I'm better able to complete tasks when I have a list. I am still currently very scared that I will fail, and the fact that there are actually people who've clicked to read my post is the only reason why I've made sure I've written this post.
Maybe this will just be a publicly embarrassing experiment, or maybe I'll succeed. I'm still aiming for succeeding, so let's see where this takes us in one month.
Thanks for reading this, dear friend!
---
This post (Day 1) is part of a one-month challenge I'm working on.