I'm halfway through this challenge now and I wonder if this is the part where you just try to grind and get through to the other side.
I've been feeling less motivated lately, probably due to a combination of factors. I both want to push myself and just take it easy. It's a curious mix. There's a whole bunch of stuff I feel like I should be pursuing instead, and lately I feel as though my little challenge is seen as unimportant and silly.
Maybe I'm just making up stuff in my head. I'm trying to stay strong and keep going, but it's not the easiest. There's a little voice in my head saying, "It'd be so easy to just give up. Just don't post anything on Facebook… and no one will know you haven't been updating."
But I'd know, and I feel like this is one thing I have to commit to accomplishing. I'll think more about this later, but for now I'm just going to take a break and enjoy the rest of the night.
Here's an account of my day:
Finished 10 out of 7 videos and 2 quizzes
Practised driving with Alex
Watched Conan the Barbarian with Alex
Wrote yesterday's post (Day 15)
---
How does this relate to my goals?
UDEMY COURSE
I know I am actually getting better, because for the first time, I deviated from the instructor's coding instructions to try and code a different feature that I wanted!
In this particular challenge (it's a Plants vs Zombies lookalike game), when an attacker crosses the boundaries and hits a BoxCollider2D, damage is automatically dealt to the player's health.
The instructor made it simple. The player only has 5 lives, and for every attacker that crosses the boundaries, the game takes away 1 life.
I wanted to have different attackers (Fox, Lizard, Zombie, etc) deal different types of damage, so with a little bit of thinking and reference to other students' solutions, I managed to create a method that does exactly that!
There were also plenty of debugging challenges today, so finishing even 10 videos is very much a full day's work.
It also makes me worry if I'd be able to hit my goal within the next 14 days. Since I would be working 3 work days next week, it means I'll have lesser time to finish up as many modules as I can.
Alex suggested taking it easy on myself so I'm not spending nights (after work) to do some modules, but… I don't know.
I feel like I will eventually gain clarity on what I should do next, but because I'm in the throes of emotional uncertainty and unsurety at this moment, I can't make a proper decision.
I will have to meditate and clear my mind tonight, and hopefully that will help me in regaining that confidence on what my next steps should be.
ILLUSTRATING ALEX'S BOOK
This goal is on pause, as per my explanation on Day 2.
FIRST INVESTMENT AKA BUILDING MY FINANCIAL INTELLIGENCE
Sorry. Nothing for this goal. I'm going to have to just put this on pause sooner or later. It's starting to feel shameful having this blank goal around, which is not what I'm trying to achieve.
Also, I will have to spend some time preparing and planning for the video podcast project because I don't want to be unprepared for my video meeting!
---
So… My next steps for tomorrow:
Do Lacy's Unblocked M DIs
Research marketing ideas for my company (so I'm prepared for the work week)
Prepare and test out my podcast / video set up so I'm ready for it
Finish another 10 videos (which will decrease the number of videos to be finished on work days)
Research the videos Katie sent me so I can prepare and do a demo video lesson for a side income generator
Research upcoming events to generate ideas for the second side income project (so that my next steps will then be designing and uploading)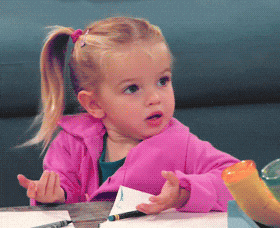 So………… yeah. I don't know I'm going to get all that done tomorrow but I'm going to have to take things one step at a time.
---
This post (Day 16) is part of a one-month challenge I'm working on.