I am literally dozing off while writing this, but I really want to post this because…
I got my permanent residency in Canada today!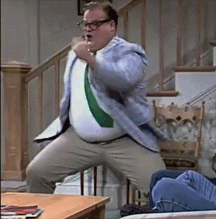 I can't believe I actually managed to do it. I spent most of my summer last year compiling all the documentation and proof of my relationship with Alex, and then submitted it on August 1st.
After a long wait of 9 months and 11 days, I'm officially a PR! It's crazy! How did that happen?! I'm still a little stunned, but obviously very happy about everything. For a while there it was a bit uncertain, especially after my initial landing interview on March 21 was cancelled due to the pandemic.
In any case, here's an account of my day:
Worked a full day (came up with a marketing strategy for the company, presented it, got approval to take lead, and am 75% done with our newsletter for May 2020)
Finished 3 videos and 1 quiz
Printed out my tax return forms
Filled out and printed my Manitoba health card registration form
I also have great news: Our money is now 12 days old!
I know it's not really a big achievement but I'm just so happy to see that we're spending money from almost two weeks ago. We're building a solid emergency fund and I can't wait to add more to it. Seeing the numbers grow is pretty thrilling.
---
How does this relate to my goal?
UDEMY COURSE
I'm too tired to continue doing more than 3 videos for tonight, but I'm going to try to make up for it tomorrow.
I'll have to find time to do that in between:
Recording 3 days worth of videos for Alex
Watching and prepping for my demo lesson
Prepping for my podcast interview on this week
I was going to write more but I'm not sure I can accomplish it all. Still… a solid day.
For now, I wish you a beautiful sleep and week ahead dear friend!
---
This post (Day 18) is part of a one-month challenge I'm working on.