It's been a super productive day today, and I'm happy about the way things have turned out.
Here's a summary of what I did today:
Finished 13 videos and 2 quizzes
Studying and taking copious amounts of notes on Instagram marketing and copywriting
Video called a dear friend
Replied to some of the messages I haven't been responding to
Today was great because I spoke my truth and things turned out well. If anything, it was a good lesson for me. With an emotional authority like mine, I really need to take time to ride the wave before committing to decisions.
When I'm pumped about something, I am up there. When I'm down, everything is awful and I doubt myself and my place in the world.
Thankfully, for the most part, my emotions are steady and neutral, but I've still got a lot more experimenting to do with my inner compass.
I also finished more videos for my course than I expected, and still had plenty of time left over for studying Instagram marketing. I'm gearing up to launch and go full steam ahead once I finish my challenge, and I'm really excited about all the cool new things I've been learning.
There's so much to learn and read and watch that I could just keep going on and on until I pass out, because I sometimes just don't know when enough is enough (for my body/mind).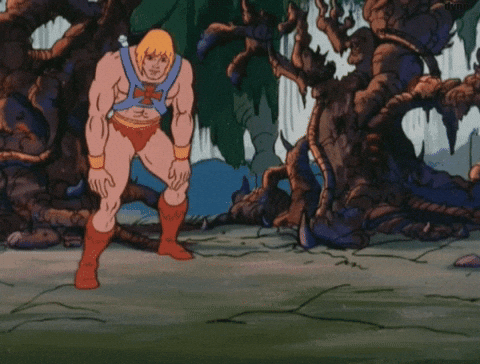 That's one thing I've really learnt from being with Alex: taking time to care for myself, rest, and spend time with my loved ones.
Today, he's away at the cabin for a night. While I've been super productive the moment he left, I've also lost track of time and ended up eating dinner at 9.30pm. If I don't finish writing this post soon, I'll probably stay up way past my bedtime and end up exhausted tomorrow.
So if there's something you can learn from my experience, it's to take care of your body and rest when it needs to (especially if you're a Manifestor, Projector and Reflector).
---
How does this relate to my goal?
UDEMY COURSE
There were parts of this project where I thought I'd be going through the same lessons again. While there were similarities to previous projects like Glitch Garden, I definitely still have more to learn (such as Tilemap, Cinemachine, etc).
Here's a video of my work in progress:
There's not much to say except I have 26 tutorials left, which seems crazy! I can't believe I'm almost done with the course.
Is it only Day 23? How the heck did I get here? How did I get here from Day 1 and end up almost done with 90% of the course?
I'm sure I'll be able to finish up more videos at roughly the same rate tomorrow, which will be pretty awesome.
Lots to do, plan, and write. For now, I'll bid you adieu and wish a good night's rest.
I'm really excited about the future. I can feel it in my bones. The future is gonna be f'kn amazing. I just know it.
And we're gonna get there together.
Until tomorrow,
Geraldine
---
This post (Day 23) is part of a one-month challenge I'm working on.