It's not as productive as yesterday, but it's still a win because I published my second game (project)!
Here's an account of my day:
Published my second game online
Watched 11 out of my minimum 8 videos per day
Filmed 2 videos for Alex's teaching materials (for Monday)
Helped decorate A&T's car for their school parade around their students' neighbourhood
Watched the premiere of Joe Bob Brigg's second season of The Last Drive-In!
I need to figure out a proper sleep schedule because I started getting sleepy in the afternoon. I couldn't sleep till 2am last night, but the night before, I was conked out BEFORE 10pm.
Like, Hello dear body, please make up your mind?!
It also feels like spring finally, and the sun's been rising earlier and setting later so I find myself waking up the moment the sun rises. Either I need better blackout curtains, or I should just get some sleeping masks.
How does this relate to my goals?
UDEMY COURSE
I've now finished 52 out of my 250 modules in my Udemy course, so I have 198 left to finish. 11 out of my minimum 8 videos sounds fantastic at first, but if I'd like to have fourteen days to work on the 2nd goal, I'll need to be faster.
But it's okay. I'm figuring this out as I go, and I'm allowing myself to make mistakes and work out what my next step is.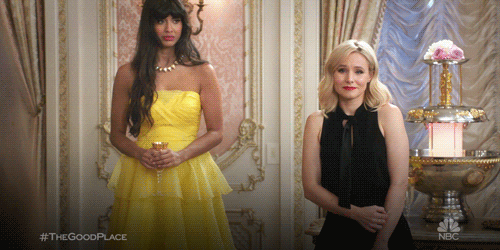 So recalculating my goal of finishing this within the next 13 days = 15 videos minimum. That's not including any breaks on the weekend, and I'm already working the videos at 2x speed.
We'll see how this goes. The worst that could happen is that I'll end up needing more time to finish the course, and then have to push the 2nd goal to be continued as next month's challenge.
In any case, check out the game I've made below! The wizard images are assets from the course, and with each project, I'm starting to understand the different types of code better.
(Link here if the embed above doesn't work)
This course was honestly bought on a whim because a friend shared that he was studying Data Analytics from Udemy, and that they were having a sale. I've been playing games fairly frequently the past few years, so the idea of learning how to develop my own game was intriguing.
I'm really glad I bought this course (on sale!), so thank you, Jordan, for sharing good lobang.
ILLUSTRATING ALEX'S BOOK
This goal is on pause, as per my explanation on Day 2.
FIRST INVESTMENT AKA BUILDING MY FINANCIAL INTELLIGENCE
I played a couple more rounds of CashFlow, and it's really driving home a couple of concepts. There's a real need to have enough cashflow, because if your income = expenses, that's not a lot of room to take advantage of opportunities or make a dent in your debt.
I'd like to write a post about the concepts and ideas bouncing about in my head from this, so I'll wait to elucidate on this.
I wish I had more time today to make a dent in finishing Rich Dad Poor Dad, but……… Joe Bob's talking about robotic sex dolls now and I have to go watch the show.
Till tomorrow's post, dear friend! Thank you for reading this far.
---
This post (Day 4) is part of my one-month challenge.