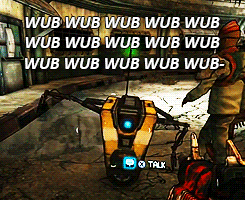 This was the first day I didn't post before the night's end, but I figured that since I'd been working relentlessly since Day 1, I deserved a mini-break and took the night off.
The inconsistent bedtime routine also finally caught up with me so I was extremely lethargic around 9 pm, even after playing Borderlands 2 with Alex. I was also fighting a headache and pain in my neck/shoulder area, so it was for the best that I went to bed earlier.
Here's an account of my day:
Finished 13 out of 15 videos
Figuring out how to unzip using Terminal (I'm still a noob)
Helped Alex film and edit 2 videos
Went for a walk with Alex (it's finally Spring for real!)
Played Borderlands 2 for a bit
Researched how to upgrade the SSD in my Macbook Pro
Transferred money through Transferwise to pay off my credit card debt in Singapore (whoo!!!)
Researched transfer fees between Transferwise, BMO and wire transfers
Brief research into tax-lien investing and downloaded some books to read on it
Read some blog articles by Paul Jarvis (who, along with Seth Godin and Derek Sivers, is the inspiration for my simplistic WordPress theme)
How does this relate to my goals?
UDEMY COURSE
If I look at 13 out of 15 finished videos, it looks like I failed to achieve my goals.
But if I were to look at my initial goal of finishing 8 videos a day, I went above and beyond.
BUT that's neither here nor there, it's just pointing out that everything is a matter of perspective.
The main gist of what I covered today was:
How to reset levels and have the game display a new score
Create a way for the game to autoplay (so I can test and check for bugs)
Creating breakable and unbreakable blocks
Creating blocks with different damage levels
Creating more levels for the game
I've basically finished this game and it's ready for upload (once I export it), but I kind of want to take the time to make it look visually appealing. To make it look different from the given assets for the project.
This is something I've noticed that I've had to make a decision on.
Do I want to take the time to personalise and really get deep into making the game my own?
Or do I just push through and deal with everything later?
For now I've been pushing through the modules, with the intention of creating a proper game at the end of the course.
We'll see how things go and then make a decision at the end of it.
ILLUSTRATING ALEX'S BOOK
This goal is on pause, as per my explanation on Day 2.
FIRST INVESTMENT AKA BUILDING MY FINANCIAL INTELLIGENCE
The first step in allllll the books is to clear out your existing debts, and I'm so pleased to say I'm almost there!
The money's on its way to Singapore now, and when I finally receive it, I'll pay off my credit card debt with OCBC and I'll be free!
I've been working so hard to get towards this goal for so long that it feels unbelievable. No debt? Whaaaaaaaaseh?!?!
It's crazy. I'm super excited. Once that's cleared, the next step is to build our emergency reserves for at least 6 months, so that we'll never have to worry if we have an emergency or if anyone of us gets laid off.
Following that, the goal is to start investing small and continue my financial education so that we're well informed and literate in this area.
And that's really the whole point of trying to push through the publishing and illustration of our children's book. I'm trying hard and working on building assets so that in the future, we no longer have to trade time for money.
All in good time. We'll get there. I believe.
---
Although I had allowed myself to take a mini-break, there was definitely a litany of guilt running through my head.
I should be writing my day's account… I should be trying my best to finish up as many videos as I can… I did not meet my goals for today… How can I say I'm doing this challenge if all I'm doing is failing… so on and so on.
It's nuts, I tell ya, the voice in my head. There's a lot to unpack if I were to dive deep and figure out where this root of self-consternation is buried, so I'll leave it for another day.
Allowing myself to take a break when I'm tired is another thing I'm working on. Rest when I'm tired, sleep when I'm sleepy. It's hard to do it because for so long I've had to live in a "go go go" state, and then even when I ran away to live/work in China, I was still fighting my inner conditioning.
Maybe one day I'll just naturally be kind to myself, but until then, I'll have to force/teach myself to be so.
That's it from me (from the future writing about yesterday), and for now I'll bid you adieu.
I hope you're having a beautiful start to your week.
---
This post (Day 6) is part of a one-month challenge I'm working on.